Virtual Golf In Highland Village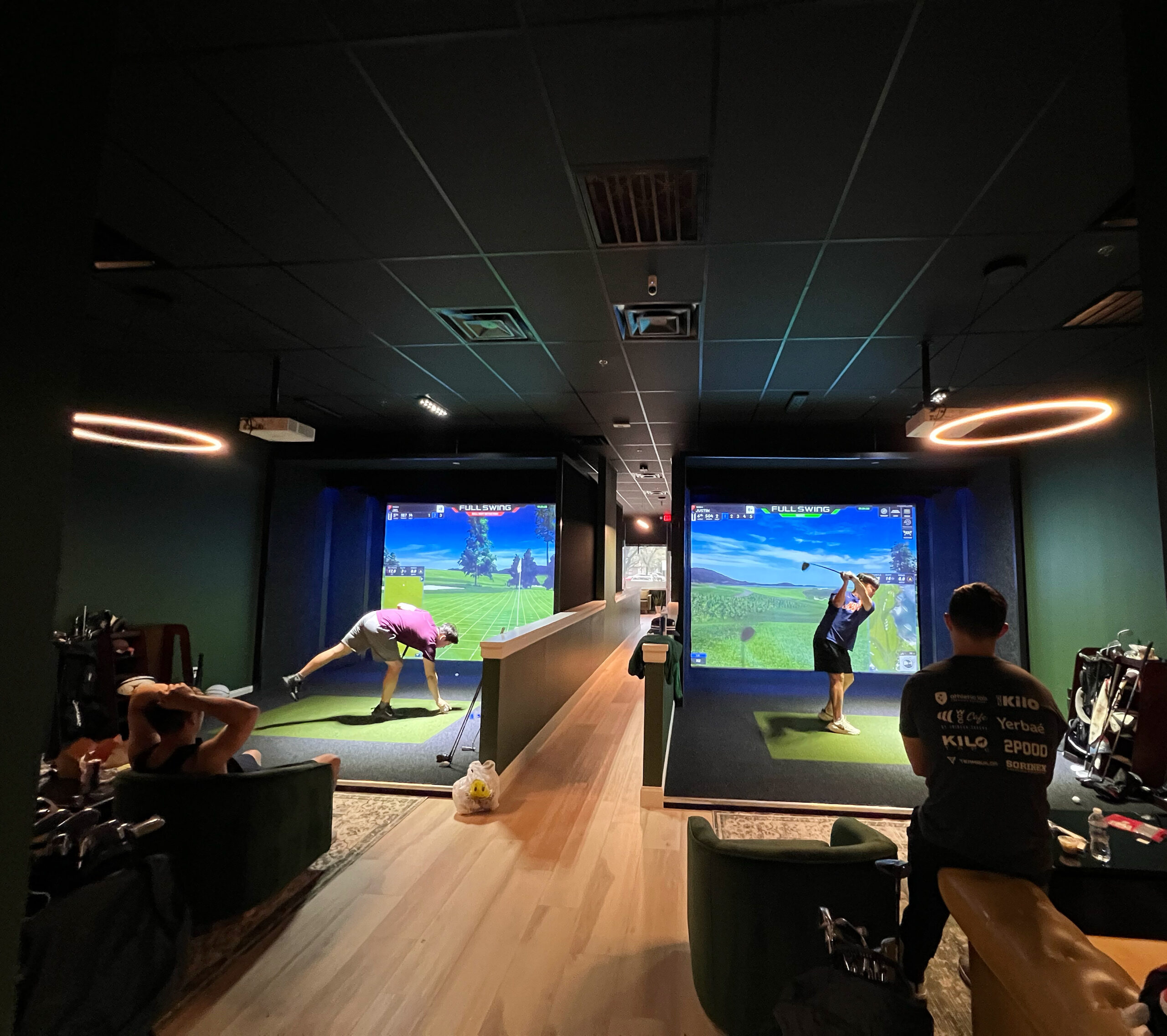 Play the best courses on the planet in a BYOB lounge setting. 
Revel in the comfort. Revel in the fun. Revel in seeing your game take flight!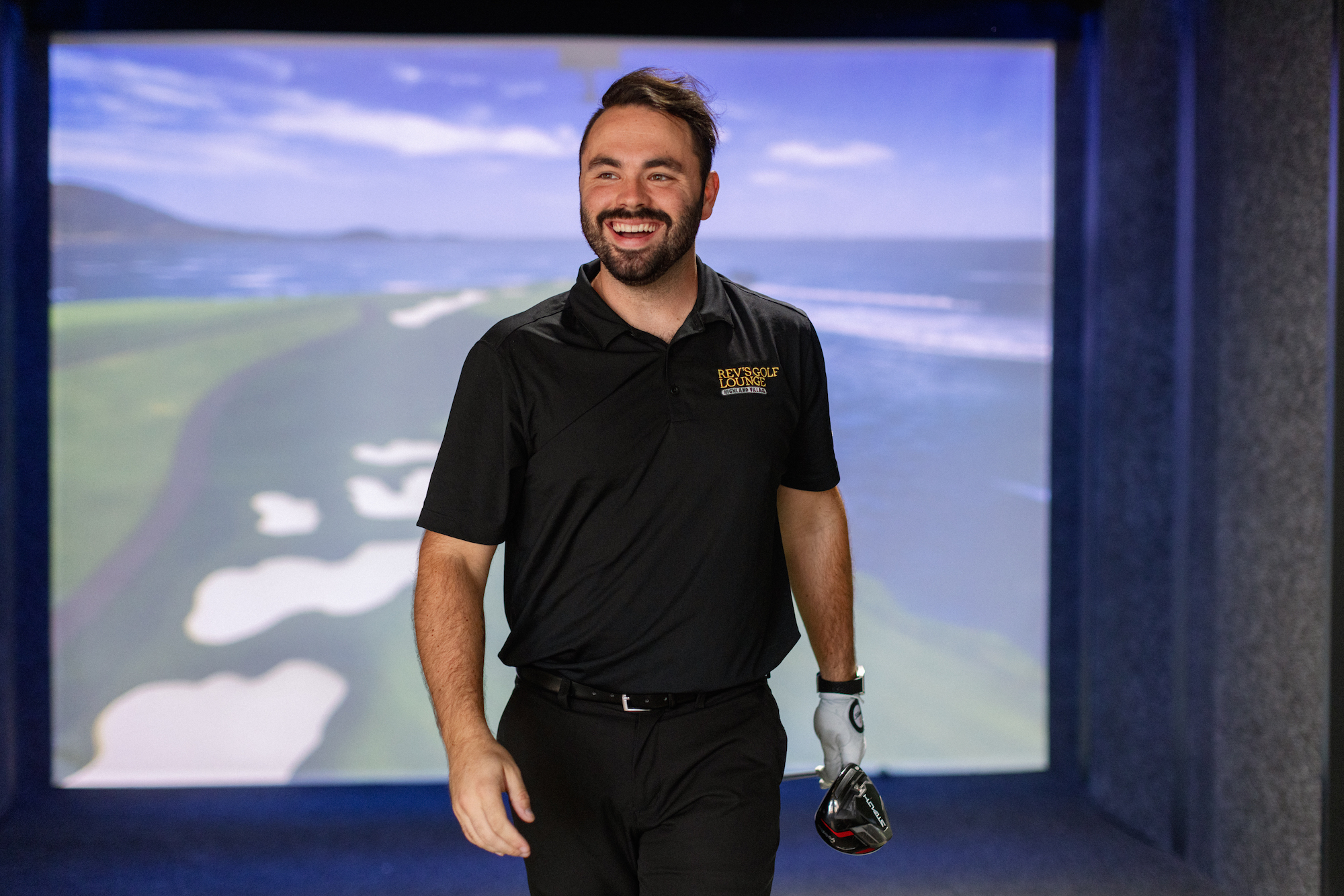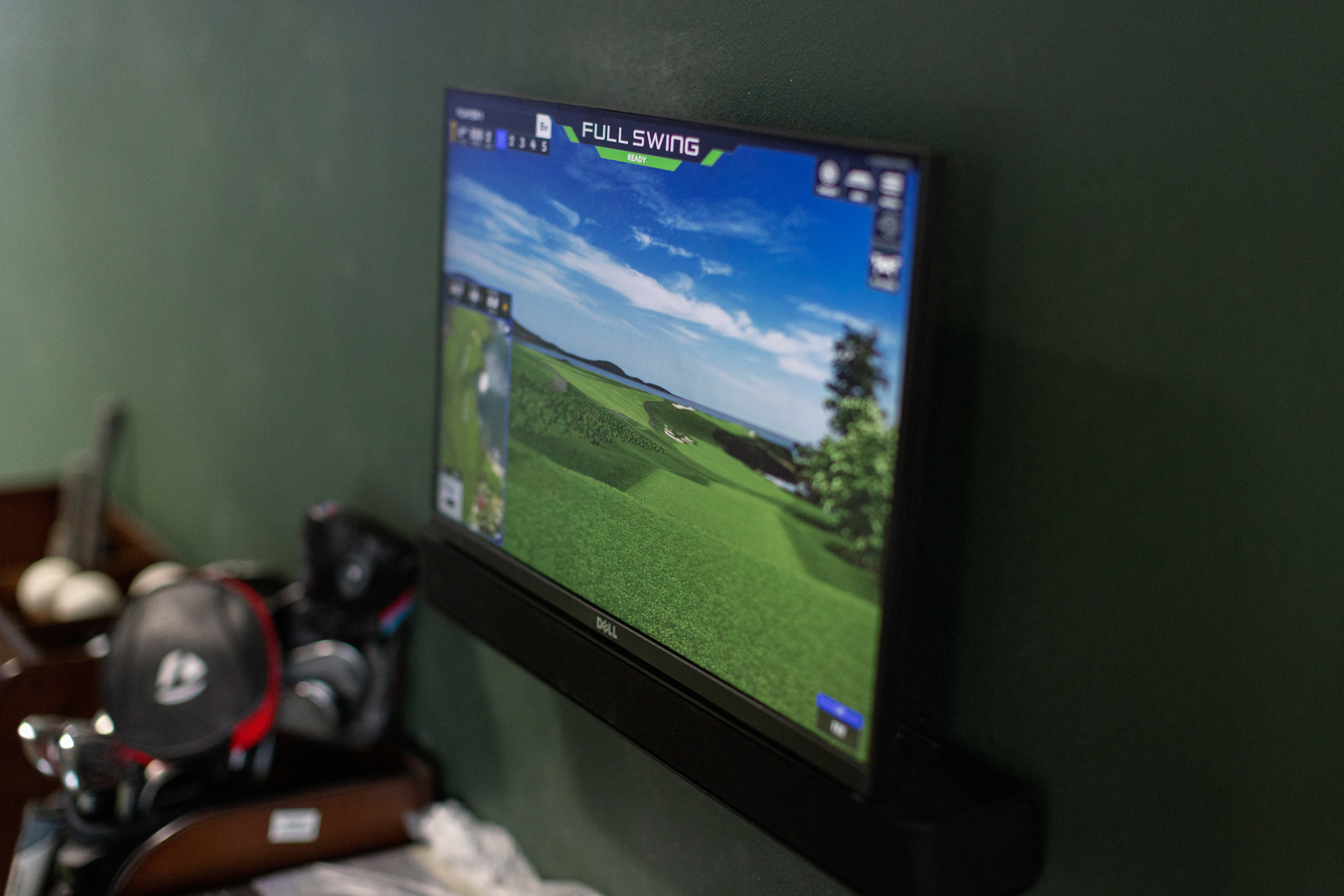 Many of us know all too well how hard it is to break away for 4 hours to play a round. Rev's exists to help not only avid golfers, but also those who love golf, but haven't had the time stay engaged. A typical full round only takes about an hour, but of course, stay as long as you'd like! Our rates start at $50/hr and can be split between your group!
Grab your friends and split the costs for some high-value hang time!
Play 18 at Pebble and be home in time for dinner! Every bucket list course is just a click away.  You'll be amazed by our Full-Swing simulators' immersive experience. Analyze your swing and grow your game with real-time data or just enjoy hanging out and hitting some balls!
The lounge includes comfortable furniture, a BYOB policy and only the best vibes.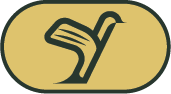 The lounge comfortably fits up to 30 people. Host a company, church, or personal event that we'll keep everyone engaged and having a blast. Just give us a shout and the Rev's team will help ensure your event is one for the history books.